"All available research and evidence show the reality of bullying: an ongoing and deliberate misuse of power through repeated verbal, physical and/or social behaviour that intends to cause physical, social and/or psychological harm." – The Hon Diana Bryant AO, former Chair National Centre Against Bullying.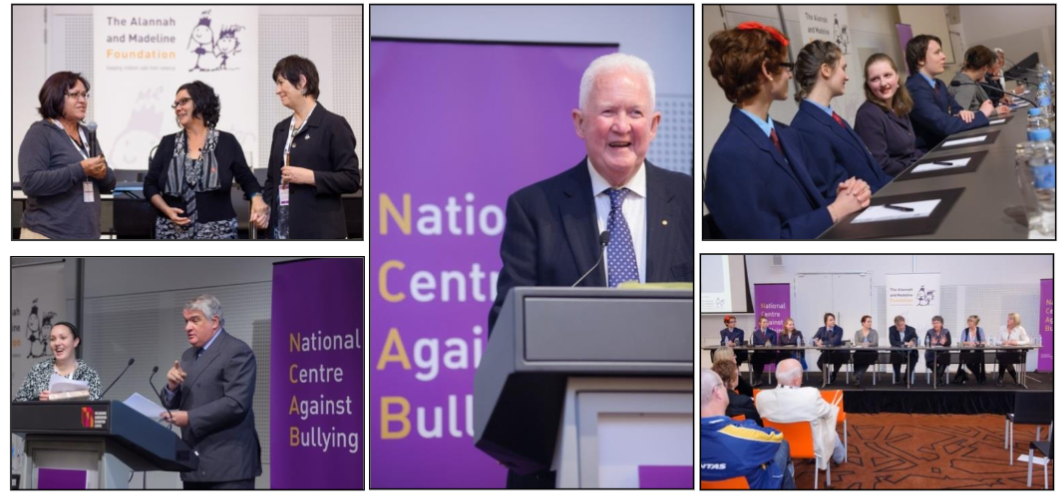 For many children, school is not the safe space it should be. In Australia, one student in five is bullied every few weeks or more.
Creating safer environments for students is vital for their mental and emotional health, as well as for their educational outcomes. We know that bullying in all its forms can lead to serious mental health issues, such as eating disorders, anxiety and depression.
So, to speak up for children and advocate for their right to that safe space, the Foundation established the National Coalition Against Bullying in 2002 (later known as the National Centre Against Bullying). A group of experts advised the Australian community about childhood bullying in all its forms, working closely with school communities, government and industry.
Its members included some of Australia's leading experts in the field of bullying and cyber bullying, including psychologists, academics, researchers and educators.
The Centre played an important role in speaking out for children and advocating for their right to be free from bullying. It was highly successful in changing the understanding of, conversations about, and responses to bullying in Australia, elevating it as a topic of national importance. With so many voices now talking about this important topic, the Centre was run its course and will be formerly wound up in early 2022.
We are proud of what has been achieved for young people through the important work of the National Centre Against Bullying and its members and now look to ways to help children and young people live free from bullying for the next 25 years by equipping them with the skills to be safe, kind and responsible online, such as through our suite of eSmart programs.
25 years: For their right to be safe from bullying – at school, online and beyond.